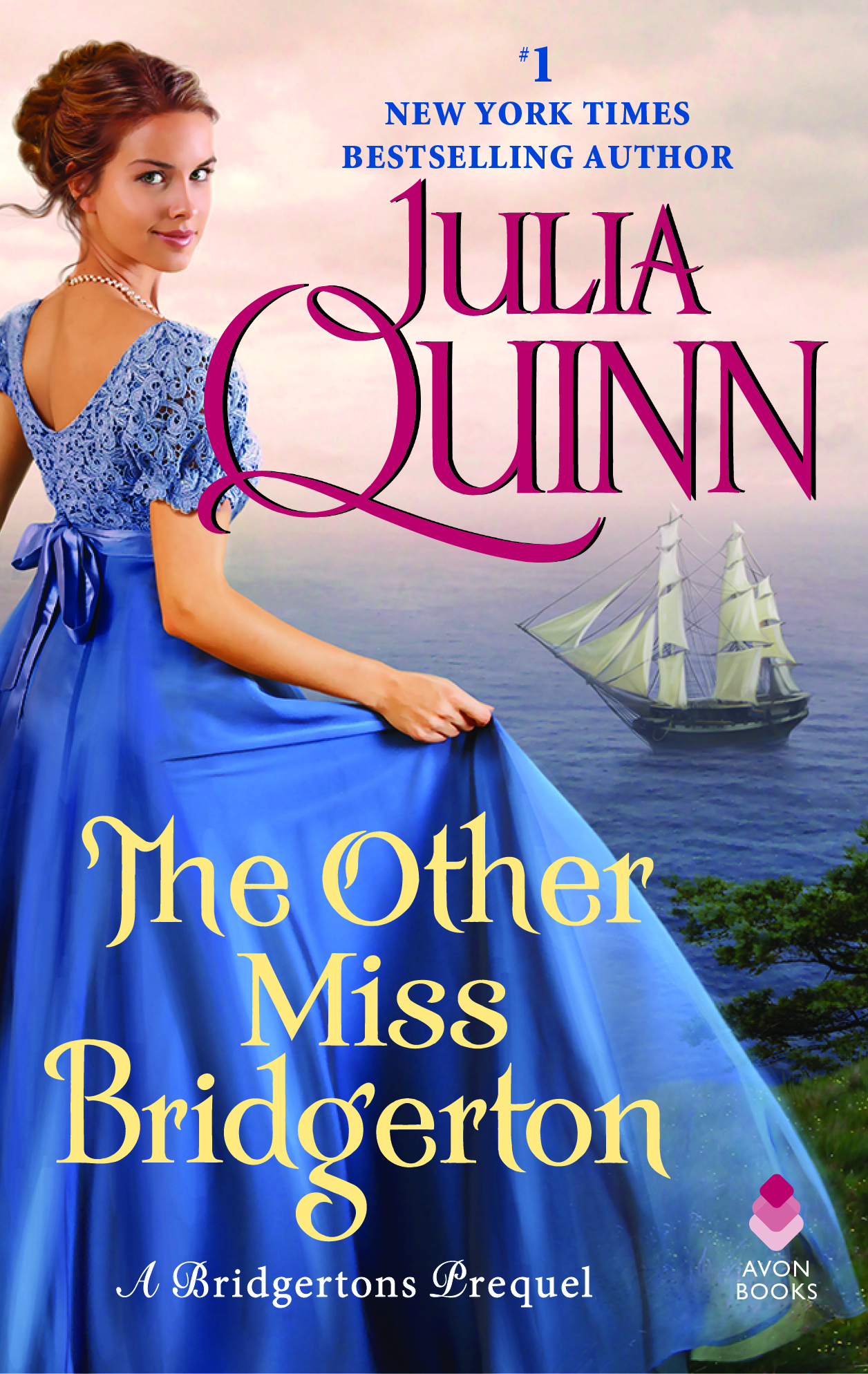 The Other Miss Bridgerton, written by Julia Quinn, continues her series of the Rokesby family in the 1700's. As the third book in the series, the main character has been introduced previously. In this book we meet one of the many cousins of the Bridgerton family. The Bridgerton family stars in another of Quinn's series.
Summary
The Other Miss Bridgerton focuses on the romance between Andrew Rokesby, a ship captain, and Miss Poppy Bridgerton. Curiosity about a cave on the beach results in Poppy Bridgerton becoming an unwanted guest of Andrew Rokesby's ship. With a secret message to deliver, he can not have someone spilling that location. Worried that Miss Bridgeton would recognize his family name, Andrew keeps quiet about his true identity. His evasion of his true name becomes more problematic as feelings develop towards Miss Bridgerton.
Review
As usual Julia Quinn delivers witty conversation, strong characterization, and a fun story. Both Andrew Rokesby and Poppy Bridgerton were great characters. Like most of Quinn's female characters, Poppy showed spirit and intelligence, while Andrew behaved like a wonderful hero. He was kind, funny, understanding, and a little wicked. The two characters clashed, fought, laughed, and fell in love. This made for a fun, quick read.
Unfortunately, the story felt like a thousand others. The premise of the pretty maiden kidnapped by the pirate captain and then falls in love, has been done many times. Poppy seemed a little too relaxed about her situation. She easily gave in to demands to stay in the captain's cabin, despite boredom. This did not add to the realism of the story.
The Other Miss Bridgerton by Julia Quinn, was well written with equally well written characters. While the story felt too often told, the witty conversations and character interaction kept the story interesting. This novel is great for adults that love romance.