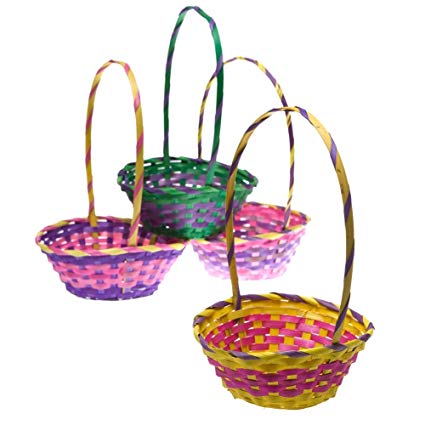 Like many families at this time, you probably wonder what to put in Easter baskets. Every spring we tell our children that the Easter bunny left baskets of goodies. Since Easter does not resemble Christmas with its myriad of presents, knowing what to put in the basket becomes more difficult. Here are a few suggestions of simple items to put in your baskets. While there are sections, read through the whole list as something may give you an idea if if you are not particularly religious.
Religious Items
Picture of Christ
Christian Jewelry such as a cross necklace or CTR ring
Scriptures such as a personal Bible or Book of Mormon
Inspiring Words from Religious Leaders, like framed quotes or proclamations
Hymnals
For Everyone
New Clothes such as a new dress or tie for church
Books appropriate for their age
Candy – Chocolate bunnies are a tradition in most places
For Children
Small toys
Coloring books and crayons
Legos
Playdoh
Coins
Diary
For Adults
Movies
Money
Sketchbooks and Pencils
Journals
Something to support their hobbies
While Easter does not have as big as celebration as Christmas it is still nice to give something they will enjoy. In my own home I try to do new dresses for my girls and a bow tie for my son for church. I also like to add candy, small toys, and something to remind the children of Christ. Whatever you do, if done with the person in mind, I'm sure it will be loved.