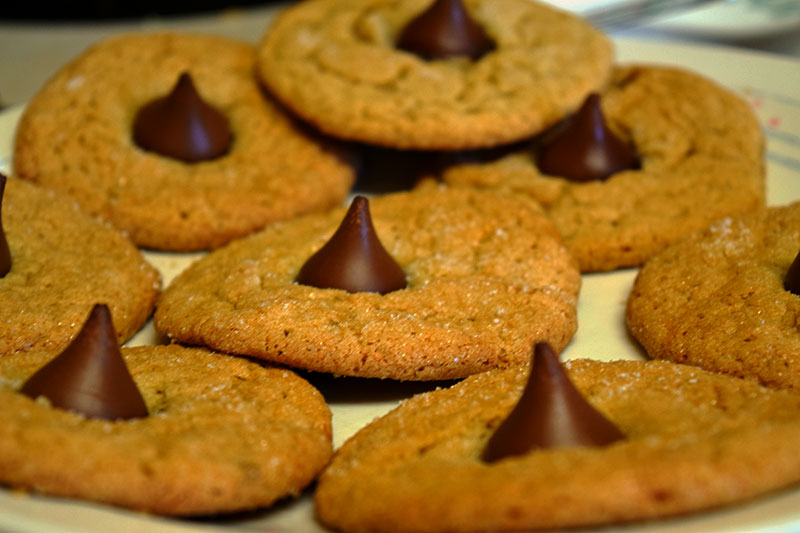 I love dessert chocolate, ice cream, cheesecake, cookies, and candy. I will frequently eat dessert after lunch and dinner, sometimes as a snack too. All this sweet eating does not help me become healthy. I know it, but I feel addicted to eating a dessert, preferably chocolate. As you can imagine, I am not meeting my health goals. Something had to change. I decided that I would go 30 days without dessert. I would make one exception, that I would eat the cake for my daughter's birthday.
This 30 days idea is daunting. A month ago I went without refined sugar, instead I ate honey or coconut sugar, making delicious desserts. Now I will try. No let me start that again. Now, I will give up eating desserts for 30 days.
Pitfalls
Stress Eating – I eat dessert when stressed (we are moving so this is a stressful time)
Snacking after a meal – My brain does not trigger that the meal is done unless I eat at least one piece of chocolate, so I snack more.
Going out – I enjoy having a little dessert when we go out to eat
Inviting friends for a meal – I was taught that when hosting a meal, dessert should always be provided
Holidays – Who goes without some type of dessert during the holidays? I don't.
Rewards – Chocolate is an enjoyable reward for doing well.
Solutions
Stress Eating
Doing an activity relieves more stress. When heading the fridge because of stress, turn around and do something. I could write, read, take photos, work on a project, start a new project, bake, clean, exercise, take a walk, do a puzzle, or call a friend.
Snacking after a meal
To avoid snacking after a meal, I need to train my brain that eating is completed at the end of a meal, not after a dessert. Some ways to accomplish this retraining could be done by cleaning up the dishes. This way I can keep a clean kitchen and will want to avoid making it dirty again.
Going Out
Avoid looking at the dessert menu and save money. By not ordering dessert you can save money to put towards something you really want like maybe a new wardrobe.
Inviting friends for a meal
My training to have a dessert at the end of meal with friends will not go away. It is the voice of my wonderful grandmother telling me how to be a proper hostess. Instead I need to rework my definition of dessert. When I visited China, I noticed that the end of the meal was signaled by slices of orange not some sweet confections. If I adopt this attitude, my dessert with friends could be more along the lines of fresh fruit more than highly sweetened confections. Let me tell you that even as I write this I am thinking of ways to give my guests sweetened confections while I avoid eating it. I'm not sure that would work.
Holidays
I will not insist on avoiding desserts during holidays. Instead I would recommend not eating all the desserts. Coming up is my daughter's birthday. She will be able to request any type of cake available that I can make. As it is her birthday, I will eat a small piece of the cake, but that would be all. I would not have seconds or even thirds later that day. For holidays, remember to enjoy yourself, but keep dessert eating to a minimum.
Rewards
Chocolate is not the only reward out there. I need to find a non dessert reward to motivate me and then go for it. Other rewards to work towards could be vacation, books, printing my photos, new clothes, and new projects.
Conclusion
Honestly, based on what I have written, I have no more excuses to continue eating desserts. There are many types of dessert and reasons to eat them, but those reasons are made up in my mind. During this time, I will retrain my brain on the definition of dessert, how much I actually need, and when I can eat it. This will help with my blood sugar and my overall health. Here's to 30 Days with No DESSERTS.