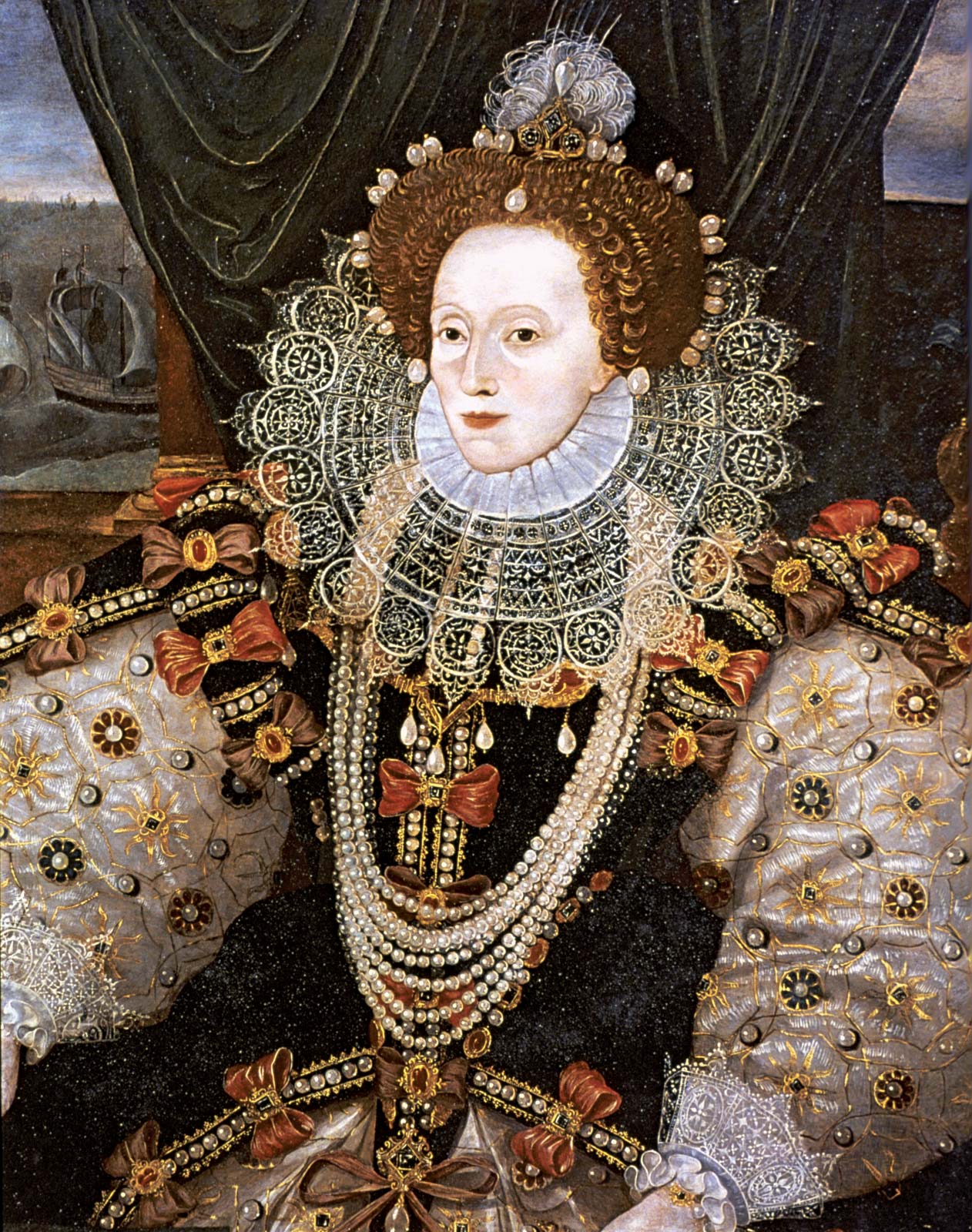 On November 17, Queen Mary, called Bloody Mary, died, allowing Elizabeth I to ascend the English throne. History calls her rule the Golden Age.
Queen Elizabeth had a tumultuous childhood. Born to King Henry VIII and his second wife, Anne Boleyn, Elizabeth was two years old when her mother was beheaded. Though tutored as a typical royal child, Henry VII declared Elizabeth illegitimate in order to remove her from the succession line. This made way for her little half-brother, Edward, to ascend the throne after Henry VIII.
After the death of her father, Elizabeth continued to receive a good education under the direction of her stepmother Catherine Parr. Conflict at court sent her to another royal estate. While there, her half brother, now King Edward VI died. Elizabeth supported her older half-sister Mary ascension to the throne. Despite that support, Elizabeth was under suspicion and kept away from court. Mary attempted to reinstate Catholicism, supporting the death of over 300 protestants, earning her the nickname Bloody Mary, before she died.
Reign of Queen Elizabeth I
After Mary died, Elizabeth ascended the throne. Throughout her reign, Queen Elizabeth focused on reuniting the people. She reinstated the Church of England but did not enforce it by blood. She got out of the war with France and avoided war for the most part with Spain. Some conflict came from her cousin Mary, Queen of Scots, who Elizabeth imprisoned, then had killed 20 years later. She also supported the arts, as she loved music and plays.
Elizabeth I was nicknamed the Virgin Queen because she never married. Still, rumors of romance spread around the court. We may never know the truth but we can wonder if, for the full 44 years of marriage, Elizabeth ever fell in love.
Please note: I have reported this information as accurately as I could. Any mistakes are unintentional.