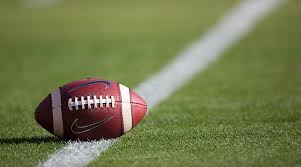 Football 2020 has looked different. With the concerns of COVID-19, some colleges chose not to play, while others have taken precautions to continue play. CNN reports a new possible change in "Vanderbilt's Sarah Fuller may become the first woman to play in a Power 5 conference college football game on Saturday". A female kicker may take the field wearing the words "Play like a girl".
Sarah Fuller plays goalie in the female soccer team at Vanderbilt. Since many of the football team specialists are on quarantine, Fuller has agreed to substitute. Now if she takes the field she will make history as the first woman to play in a Power 5 Conference.
Opinion on Play Like A Girl
I think this is cool. I think women should have the chance to play in all sports. Pulling in a soccer player from the woman's team provides opportunity to show that woman could be specialists. I do wonder if any of the men on the field would dare tackling her.