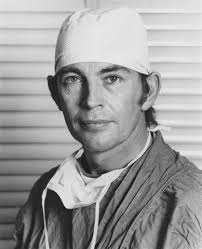 On December 3, 1967, Dr. Christiaan Barnard performed the first human heart transplant.
Dr. Christiaan Barnard grew up in South Africa and attended medical school. On a scholarship to the University of Minnesota, he was exposed to heart surgery. When he returned to South Africa, Dr. Barnard set up a heart surgery program.
After a decade of performing heart surgery, Dr. Barnard and his team attempted a complete human heart transplant. His patient had a debilitating heart condition. When a young lady died and the parents consented to donate the heart, Dr. Barnard performed the transplant. After the surgery, the patient woke, talked, and even walked a little. Unfortunately, he died a few weeks later. Dr. Barnard went on to more heart transplants.