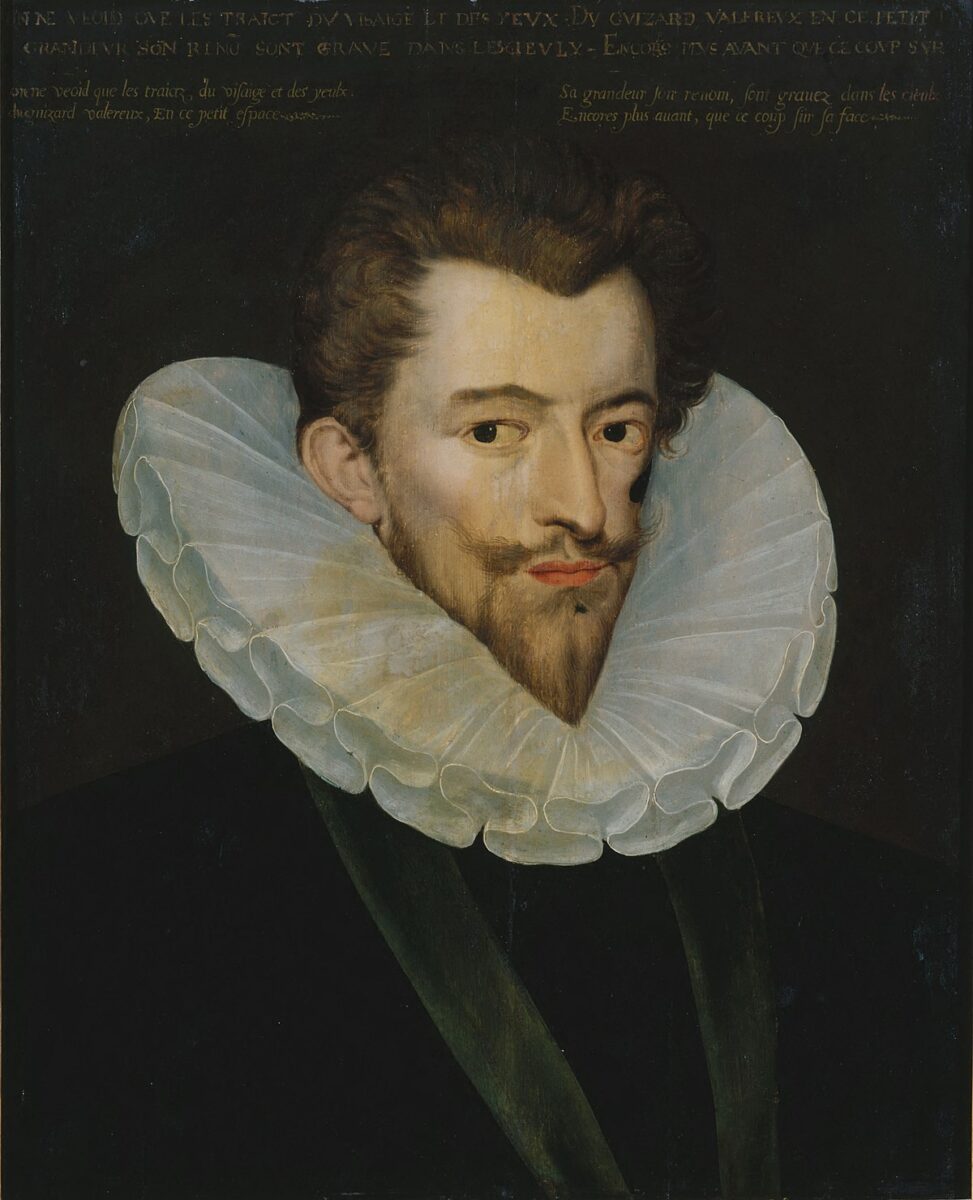 Called "The Day of the Dagger " King Henry III had his guards assassinate Henri I, Duke of Guise, leader of the Catholic League at the Château de Blois in 1588.
In 1563, Henri I succeeded his father as Duke of Guise. From there he fought against the Turks. When he returned home to France, he joined in the French Religious Wars of Catholics against the Huguenots or protestants.
In 1576, Henri formed the Catholic League. The league wanted to protect the Catholic religion as the main religion in the country. The king, Henry III, felt that the league gave too much power to the duke and he worried that the duke would try to take the throne. Henri I was much revered by the french people.
When the league realized the heir to the throne should the king die would be a protestant supporter, they made a treaty with Spain in 1584. The treaty said that a Cardinal, son of another duke, would ascend the throne instead of the protestant supporter. King Henry III supported this and sided with the Catholic League.
At this point, many in Paris supported Henri I, the duke, and the king feared for his life. When Henri decided to come to Paris against the king's orders, the king fled. In 1588, peace talks began with the king and the league.
Once settled the king refused to be their puppet and decided Henri, the duke needed to die. Though warned, Henri I responded to a summons to meet the king. The king then had his guards assassinate him. The next day they assassinated his brother. This act riled up Henri I's, Duke of Guise, family, and supporters. King Henry III fled. The Catholic Holy League assassinated him a year later.