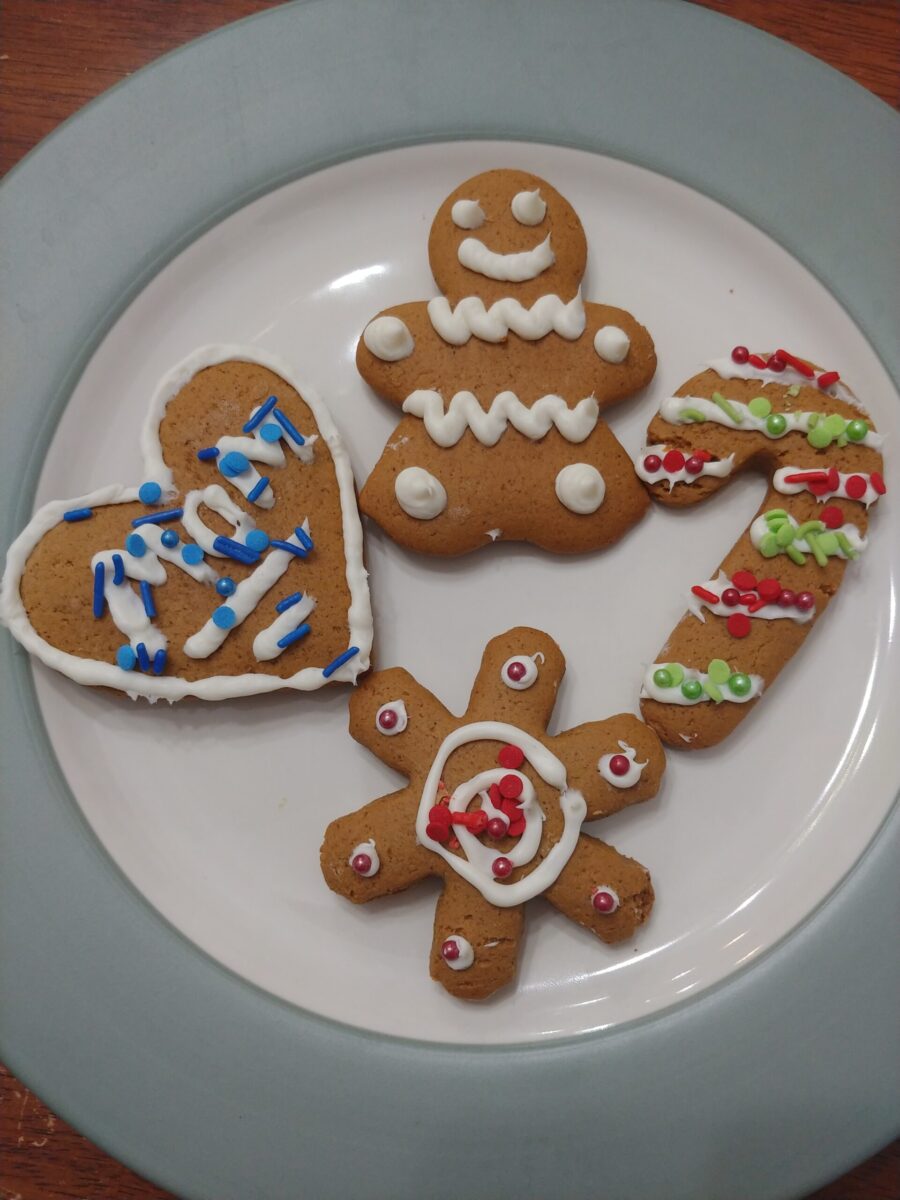 The Taste of Home Gingerbread Cookie recipe looked traditional and easy. I don't make a lot of these cookies but I try to make at least one batch around Christmas. I felt I could handle this recipe. I'm not sure I did.
Gingerbread Cookie Review
This recipe caused trouble. I almost gave up on it several times. First, it took me several weeks of going to the store to find molasses. Lots of people must have been making gingerbread cookies this year. Next, I mixed up the recipe. It turned out dry and crumbly. Now, this was probably because of operator error, but I'm not sure what I did wrong. I followed the recipe as exactly as I could with a hand mixer. I ended up adding another 1/4 cup of molasses and another egg to get it to stick together.
Finally, I chilled it in the fridge overnight. When I took it out to roll the next day, the dough felt like a brick. I struggled to roll it out. I had to separate the dough into four pieces. After some handling, the dough softened enough for easy rolling. The children enjoyed using the cookie cutters to make shapes and the shape stayed pretty well.
Without frosting or icing, the gingerbread cookie has a subtle flavor, not overly sweet. It tastes pretty good on its own. My children each had one and liked it. I think they and I prefer it with the icing topping to add that extra touch of sweetness. Overall a good recipe just was problematic for me.