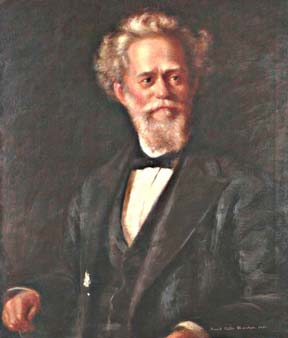 Andrew Smith Hallidie patented the first cable car in the US in 1871.
Born in London and named Andrew Smith, he grew up learning about cables and electricity. At the age of 15, he and his father immigrated to San Francisco. While his father returned to England, Andrew decided to try out mining. He did not do well. Eventually, he started making money by building cable bridges. After a little while, he moved back to San Francisco.
In San Francisco, Andrew Smith renamed Andrew Smith Hallidie, created the cable car. He watched the struggle of horses pulling people laden carts up and down the hills and an idea formed. He decided he could create a horseless carriage using cables and filed for a patent in 1871. Two years later, he and his partners had created the first cable car in the United States. It took its inaugural run in 1873 and became an instant success. Many cities followed San Francisco and Hallidie grew rich.