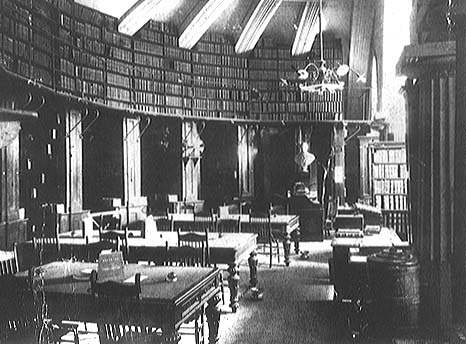 President Thomas Jefferson appointed John Beckley of Virginia as the first Librarian of Congress in 1802.
Though born in England, John Beckley lived in the colonies and the new United States from the age of 11. He started at this age as a scribe for John Clayton, a botanist, and clerk for a county court. After the death of John Clayton, Beckley served in politics in Richmond Virginia. He served as a councilman and mayor. Eventually, he became the clerk to the House of Representatives and ally of Thomas Jefferson.
In 1800, the congress created its own special library. Two years later they appointed Beckley to serve as the librarian of congress. Beckley helped to maintain the library, solicited books, and created the first printed catalog of the library's books. He had a little conflict after firing an assistant but eventually was exonerated. He served until his death in 1807.
Originally, a committee of the congress made decisions regarding books and other stuff. The librarian followed these instructions and made suggestions. Also, the president had sole authority to appoint the librarian. This changed almost 90 years after Beckley served in the role.