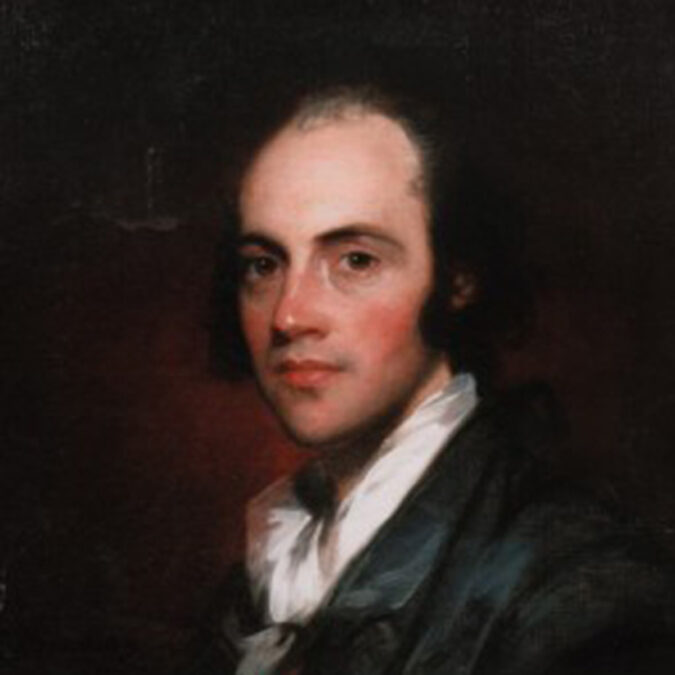 In 1807, President Thomas Jefferson had former United States Vice President Aaron Burr arrested in Alabama for treason.
Born in 1756 in New Jersey, Aaron Burr graduated from the College of New Jersey, now called Princeton, at the age of 16. He decided on a law career but stopped studying to help fight in the American Revolution. In 1779, he went back to his study of law and started a practice in 1782.
After a flourishing practice, Burr decided to join politics. He campaigned for the presidency in 1796 but lost. Finally, in 1800 he came in second, which at this time put him as vice president to President Jefferson. Burr and Jefferson did not get along and Burr did not get the appointment to VP in 1804.
Burr's political career started going downhill and he blamed his rival, Alexander Hamilton. Hamilton had advocated against Burr calling him dangerous for running the government. Burr challenged Hamilton to a duel over this and shot Hamilton, who died.
Burr fled south and conspired against the new United States. The resulted in his arrest for treason in 1807. He was acquitted as they said though he had certainly conspired against them, he had not actually committed treason according to the constitution. Then Burr fled the country and advocated for a Mexican revolution in Europe. Finally, he returned to New York and continued practicing law. He died there in 1836.