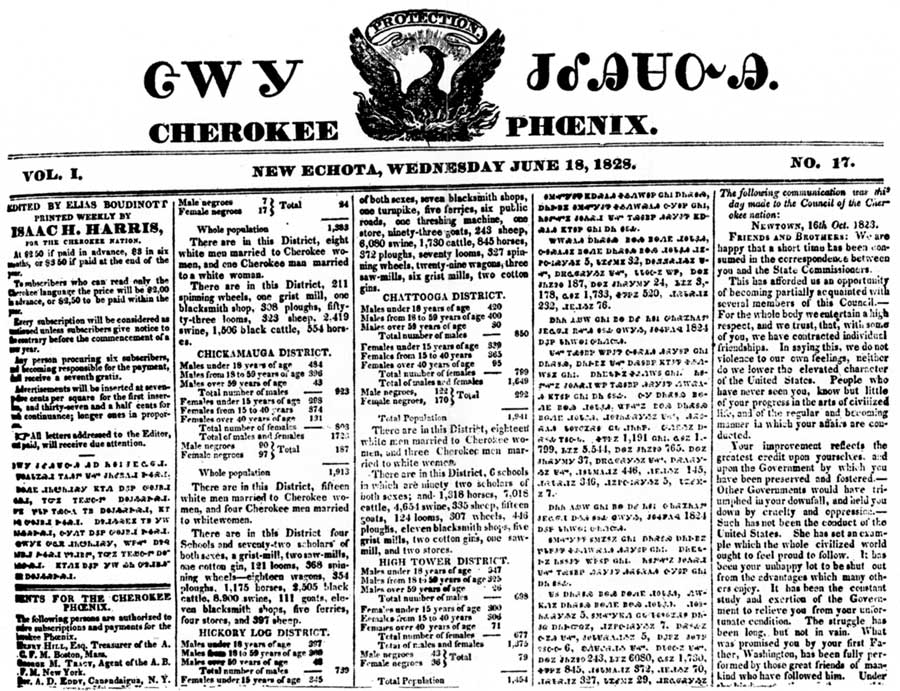 In 1828, Cherokee Phoenix, the first Native American newspaper, published and sent out its first paper.
After some raising of money the Cherokee Phoenix Newspaper began printing. The editors planned to print information that affected the Native Americans, such as bills and relocation. The paper also hoped to elicit sympathy from people for their plight. In 1829 the named of the paper changed to Cherokee Phoenix and Indian Advocate.
Unfortunately, the paper did not last long. They went out of business in 1834. In 1835 the Native Americans relocated across the Mississippi. Before this happened the Georgia Guard destroyed the printing press. They feared more information advocating for Native Americans reaching people.
The newspaper has stopped and started a few times. The tribal council has ensured that the newspaper could print without any bias or fear. Now the paper has a website as many bigger newspapers do.