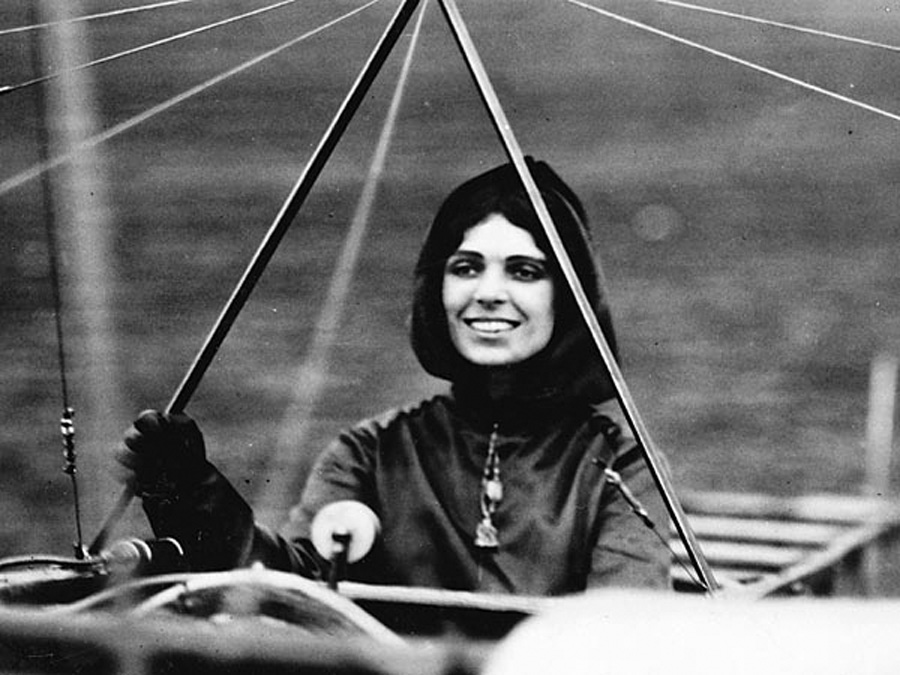 On April 16, 1912, Harriet Quimby flew across the English Channel as the first woman to complete this flight.
Harriet Quimby inspired many people with her strength of will. Born in 1875, she grew up poised and ready for action. She started with a journalist career but seemed to enjoy the excitement of technology. She once wrote an article about the thrill of driving down the road at over 100 miles per hour. Then one day she went with friends to see an air show. At that moment she decided she would learn to fly and she did.
Harriet Quimby became the first woman with a pilot's license in the United States. With this, she decided to attempt the dangerous English Channel. On a foggy, windy day she went up, refusing to let a man do it for her. After just over an hour, she landed. She had become the first woman to fly across the English Channel.
Sadly her achievement did not receive much notice because the Titanic had just sunk and the suffragist had marched in the United States. Still, her strength and determination would go on to inspire other great women such as Amelia Earhart. Quimby did not have a chance to attempt any other feats as just a few months later in July of 1912, she and a co-pilot were thrown from a plane and plummeted to their deaths. Ironically, the plane survived intact.