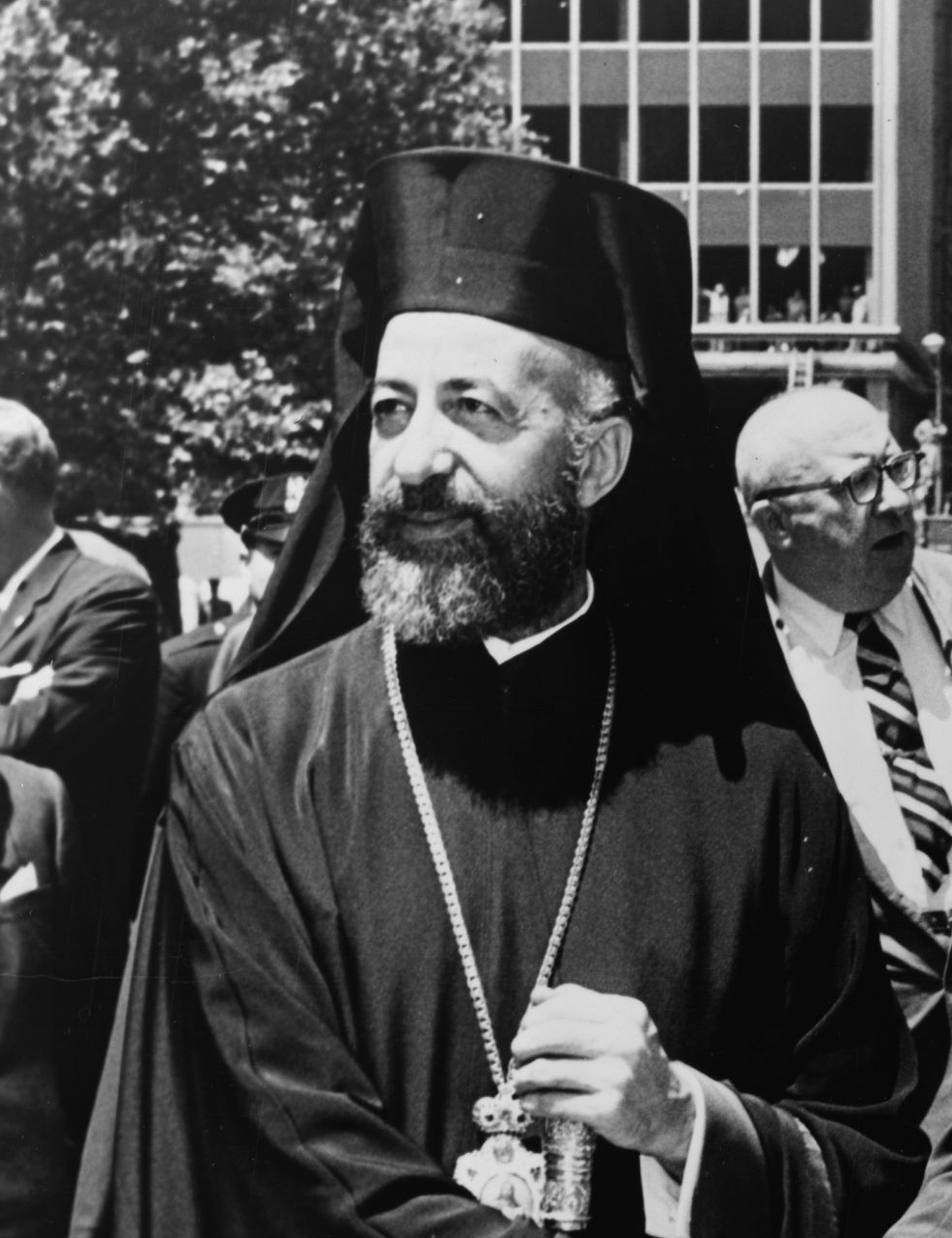 Archbishop Makarios III proclaimed president of Cyprus in 1959.
In 1913, a poor shepherd named his newborn Mikhail Khristodolou Mouskos. Mouskos studied in Cyprus, then the University of Athens, and finished in the School of Theology at the Boston University. Soon after he was ordained a Bishop then Archbishop, referred to as Makarios III.
After becoming Archbishop of Cyprus, Makarios involved himself in politics. Preferring political power, he tried to negotiate with the British and the Greek governments. Unfortunately, the British accused him of sedition and exiled him in 1956.
In 1959, Makarios returned to Cyprus. He accepted a compromise giving Cyprus independence. The people elected him President. During his presidency, the Greeks and the Turks fought each other. Makarios tried integrating the two groups. It did not work very well. At one point he had to flee, returning to resist allowing Cyprus to divide. He died shortly after his return in 1977.