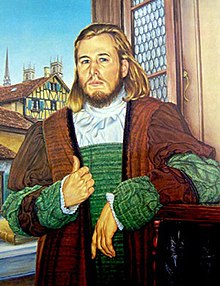 In 1527, Felix Manz, a leader of the Anabaptist congregation in Zürich, was executed by drowning.
Born in Zurich, Felix Manz joined with Ulrich Zwingli in leaving Catholicism. As he continued to question Catholic beliefs, Manz decided not to do infant baptisms. Instead, he concentrated on adult baptisms. The city council disagreed, reprimanding and fining Manz. Far from discouraging Manz, he more strongly continued with his belief. He and his group became known as Anabaptists, meaning rebaptism.
All of this controversy killed Manz. The city council passed a law that anyone that rebaptized an adult would die by drowning. Manz disregarded this law and continued holding meetings and adult baptisms. The council arrested him and condemned him to death. He drowned in Lake Zurich.