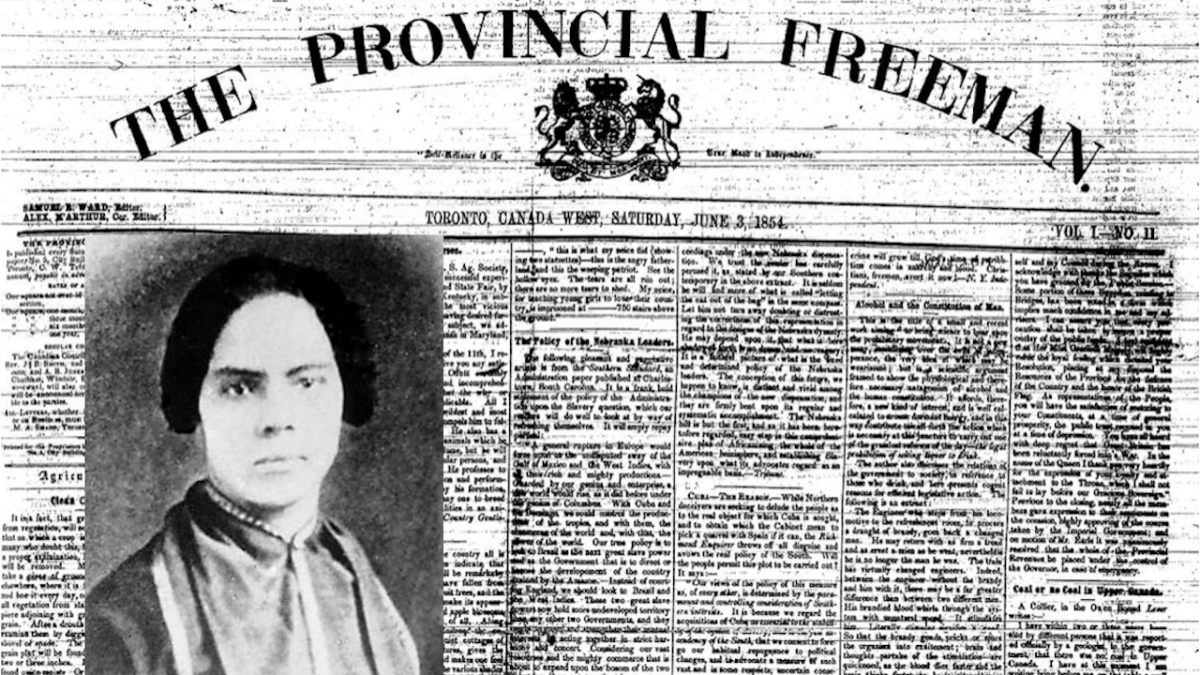 In 1853, the first black woman publisher in North America, Mary Ann Shadd Cary published the Anti-slavery newspaper "The Provincial Freeman" in Windsor, Ontario, and edited by Samuel Ringgold Ward.
Mary Ann Shadd Cary grew up in Delaware in a free black family. They used there house as one of the stops on the underground railroad. Feeling that she could have more freedom Canada, Cary moved to Ontario.
Then in 1850, the United States passed the Fugitive Slave Act. Black people had to be returned to their owners. Cary probably learned activism in her young life and started a newspaper. She called it "The Provincial Freeman". A woman could not publish papers, especially not a black woman. She had two black men help by using their names. She also called herself the publishing agent, obscuring her name by using her initials.
This paper aggressively advocated against slavery. She tried to convince other black people to move to Canada. She wanted to set up a black political sphere where they could discuss and act for the welfare of the black community. The paper also advocated self-reliance and women's rights. Ahead of her time, Mary Ann Shadd Cary helped to show how women of any race could work, publish, and do just as much as men.