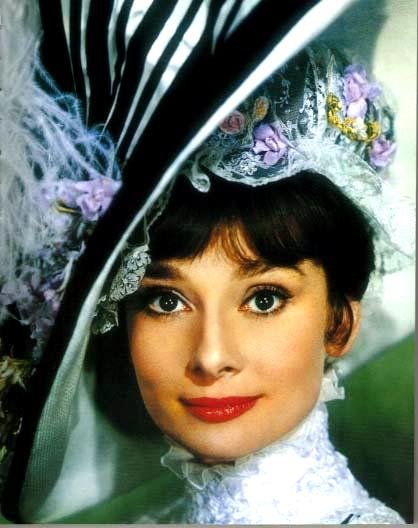 One evening the king will say, "Oh, Liza, old thing
I want all of England your praises to sing"
Next week on the twentieth of May
I proclaim Liza Doolittle day
All the people will celebrate the glory of you
This song from the movie "My Fair Lady" declares May 20th as the day to celebrate Eliza Doolittle. "My Fair Lady," tells the story of a deal between a speech professor and his military friend. The professor declares he could teach anyone to speak properly. Just after this pronouncement, a young lady shows up wanting to learn. She hopes to open her own flower shop, but needs to speak more refined. The military friend challenges the professor to use the young lady to prove his claim.
In the beginning of the show, Eliza annoyed at the professor sings the song "Just You Wait." In this song she imagines all sorts of terrible things happening to the Professor. At one point she imagines the King as her friend and declares May 20th her day to celebrate her.
While this never happens in the show, I love it. It is a very relatable moment. We've all had our moments of imagination of fame and glory. We all want to triumph. This show has many memorable moments. Even if you do not wish to celebrate Eliza Doolittle Day take time to watch this classic. It will give you a laugh as you watch the antics between Eliza and her professor.