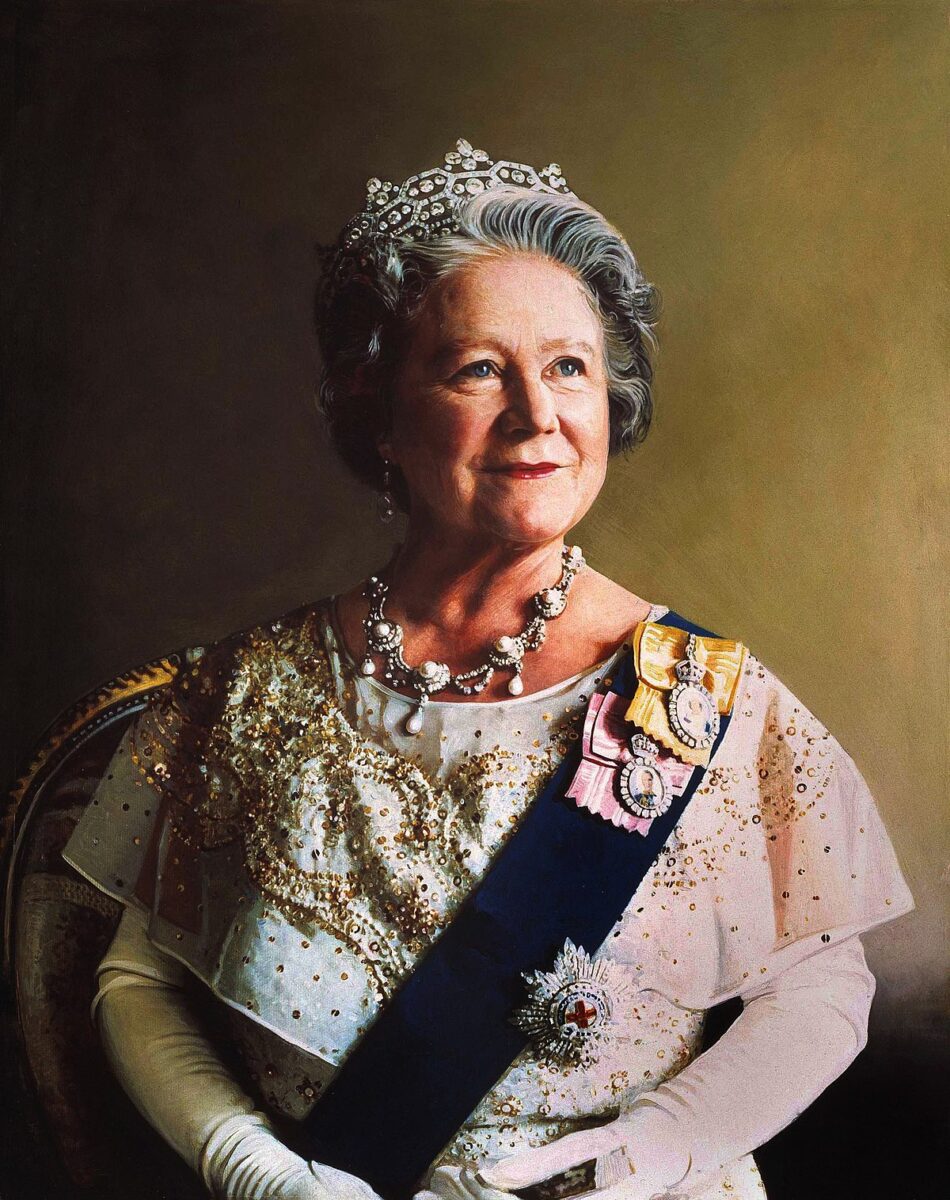 On August 4, 1900, the future Earl of Strathmore and Kinghorne and his wife welcomed a little baby girl. This little baby would one day be known as the Queen Mother. They gave her the name Elizabeth Angela Marguerite Bowes-Lyon.
Lady Elizabeth started her education young and at home. By age 10, she could speak fluent French. This probably came in handy as only a few years later World War I started. Her family graciously opened up their home as a hospital. Lady Elizabeth helped with the patients' welfare. Also, she understood the cost of war as she lost a brother in a battle.
A few years after the end of World War I, Lady Elizabeth accepted and married Prince Albert Frederick Arthur George, the second son of the king and queen. Together they had two daughters, Princess Elizabeth and Princess Margaret. Then King George V died and everything changed.
Queen Mother
By the end of 1936, Lady Elizabeth had taken the name of Queen Elizabeth, the King's Consort. Even so, Lady Elizabeth did not like that her husband's older brother abdicated the throne. She worried that her shy husband would struggle with the duties of King. Yet with her support, he gained confidence and did well.
During their reign, World War II started. People suggested she and her children leave for Canada or the United States for safety. She told them no, she would stay with her husband. Instead, she and King George VI traveled to war-torn areas trying to help and rally the people. She did so well that Adolf Hitler called her dangerous.
Sadly, in 1952, King George VI died. Their daughter, Princess Elizabeth ascended the throne as Queen Elizabeth II. Her mother became known as Queen Elizabeth, the Queen Mother. Throughout the rest of her life, she stayed popular and loved Queen Mother. She died a few months after her younger daughter on March 30, 2002, having welcomed a new century.